Promoting Great Music in New England
The Steinway Society of Massachusetts is a not-for-profit organization committed to encouraging young piano students and to foster an appreciation of piano music among the general public. The Society provides opportunities for pianists and other musicians to meet and perform in order to further their art.
Each year our society hosts a piano competition for local youth pianists, ranging from Grade 3 to Grade 12. The competition, held at M. Steinert & Sons, showcases the tremendous talents of both the pianists and those piano teachers from whom they have learned.
Membership in the Society is open to all who have an interest in the advancement of music and in the piano. Members receive advance notices of all concerts, invitations to special events, and enjoy the opportunity to meet the artists following each concert.
For more information on membership, programs, or events, please call (617) 426-1900, or write to the Steinway Society of Massachusetts, 162 Boylston Street, Boston, MA 02116.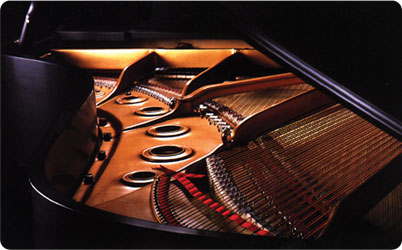 Christina Dietrich – Artistic Director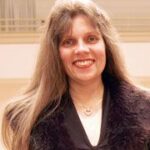 Christina Dietrich received her Bachelor of Music from the New England Conservatory of Music in Boston, her Master of Music from Boston University, and pursued her Doctor of Musical Arts degree at that institution. Her principal teachers were A. Ramon Rivera, Victor Rosenbaum, Veronica Jochum (the daughter of the world famous conductor, Eugen Jochum), and the internationally acclaimed pianist, Professor Anthony di Bonaventura.
Ms. Dietrich began her piano studies at the age of three with her musicologist father, Mr. Piotr Dietrich. At age four, she attended the New England Conservatory of Music, where she continued her piano and music studies. Throughout her career as an artist and educator, she has performed in the United States and Europe in many capacities. She has appeared as a soloist in concert and with orchestras, and has performed on such stages as Jordan Hall, Symphony Hall, and Alice Tully Hall at Lincoln Center. Regularly scheduled on both the New York Public Library and the Chopin Society of New England concert series, her artistic achievement and collaboration with the incomparable soprano, Danuta Sava-Wysocka led to a special invitation by the Consul General of Poland to perform at the Consulate in New York. This was crowned by a letter of recognition and thanks from then President Lech Wałęsa of Poland.
Professor Dietrich is a member of the music faculty at Northern Essex Community College and Mount Wachusett Community College, piano department co-chair and faculty at Indian Hill Music, Founder/Director of the Chopin Conservatory of Music on the North Shore, Vice President of the Chopin Society of New England, as well as faculty at the Steinert 's Piano Academy. Most recently, she was awarded a Steinway & Sons Top Teacher Award for 2017.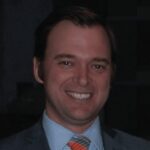 Brendan Murphy is the fourth generation of the Murphy family to work for M. Steinert & Sons. He began his career part-time in the refinishing and maintenance departments under foreman James Maggio before joining the Institutional Department full time in 2006. Brendan was promoted to Vice President in May of 2014. Formerly a salesperson for an educational travel company, Brendan has extensive experience working with teachers and school administrators on planning and executing successful fundraising programs.  Brendan's passion for music and music education prompted his appointment as Director of the Steinway Society of Massachusetts, a non-profit organization founded to help promote piano music and education in the Bay State.  Brendan was voted on to the Board of Overseers at Boston Conservatory in 2015.