Presenting a series of Concerts in Cooperation with M. Steinert & Sons.
---
Thursday, March 11, 2021
DUO AMIE
On Thursday, March 11 Duo Amie – Elysses Kuan, pianist and Julie Reimann, cellist will present their program – Songfest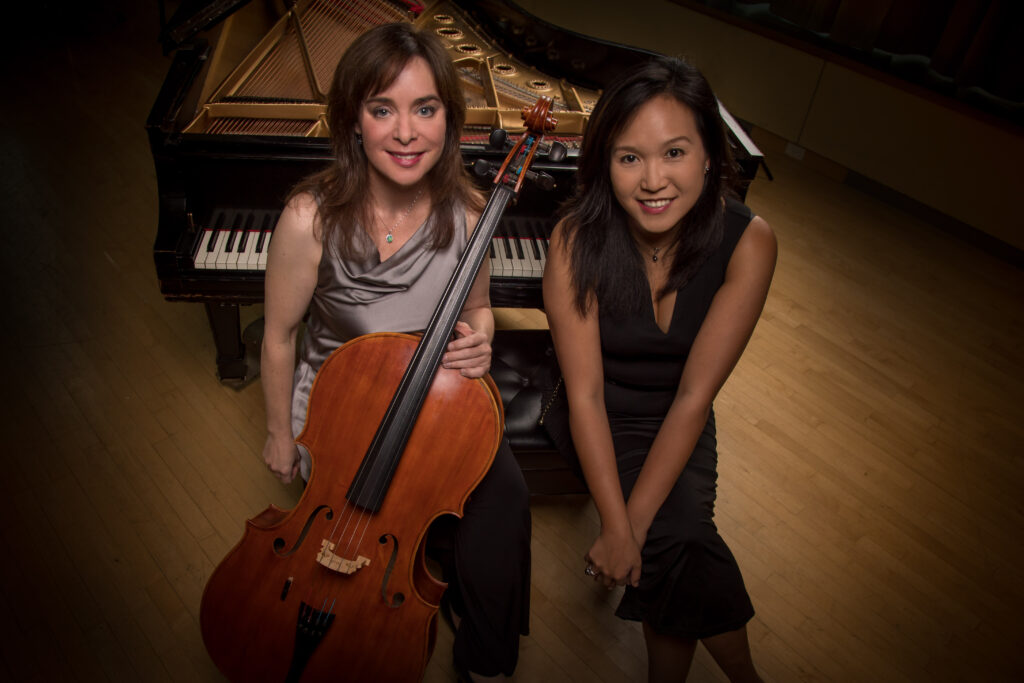 About Duo Amie…
Duo Amie is a cello & piano duo dedicated to inspiring and bringing diverse people together with programs that capture the imagination through musical expression and visual thematic elements, and to supporting the mission of non-profits by organizing and performing benefit concerts.
A native of Hong Kong, Ellyses Kuan began playing piano at age 3. She received a full scholarship for her master's degree, studying with Barry Snyder at Eastman School of Music, and was selected to represent Hong Kong at the International Kirishima Music Festival, Japan. As a soloist and chamber musician, she has performed throughout the United States, and in Canada, Japan and Hong Kong, and in 2017 performed at the 42nd Annual Classical Music Festival at Esterhazy Schloss (Austria). Ellyses is also founder and music director of EKS Music School (Quincy, MA). Her goal is to build community, promote performing arts awareness, and support local young musicians through advocacy and performances (including through a music scholarship fund for students in need, at her school). In 2014, she was an invited panelist on the Boston Guitar Fest Roundtable on Making a Career in Music Work, and her school was featured in the Boston Globe the same year. In 2017, she was an invited speaker at the Piano Seminar Teacher's Roundtable at the Eisenstadt Summer Academy. She received a Steinway & Sons Top Music Teacher award 2 years in a row (2017 & 2018) and is also immediate past president of the Massachusetts Music Teacher Association.
Julie Reimann started playing the cello at age 9, and was a student of Aldo Parisot, performing throughout the United States, Canada, and Brazil, and winning a number of competitions, including Gold Medal (New Haven Youth Symphony Young Artists Competition), 1st Prize (Connecticut Chamber Orchestra Young Artists Competition), and 2nd Prize (Fischoff National Chamber Music Competition Junior Division). She earned her Bachelor of Music degree from Curtis Institute of Music, studying with David Soyer. During Curtis, Julie performed in the Nationale Academie de Violoncelle in France, Banff Music Festival, Rencontres Musicales d'Evian, Musicorda Music Festival, and Norfolk Chamber Music Festival, and won 1st Place in the Alliance Auditions National Music Competition. Julie graduated from Bryn Mawr College's Post-baccalaureate Premedical Program, and received the Horace Alwyn Prize for music there. Julie continued to perform recitals while pursuing her M.D. and Ph.D. in Biophysics, at Stanford University, and during her residency and fellowship in Boston. She continues to perform as a soloist and chamber musician in various venues, including as soloist with the Waltham Symphony Orchestra (2016), soloist with Longwood Symphony Orchestra (2018), and as a guest artist with Boston Music Institute, and Lyra Music Festival. She is also a dermatopathologist in the Boston Area, and Assistant Professor at Harvard Medical School.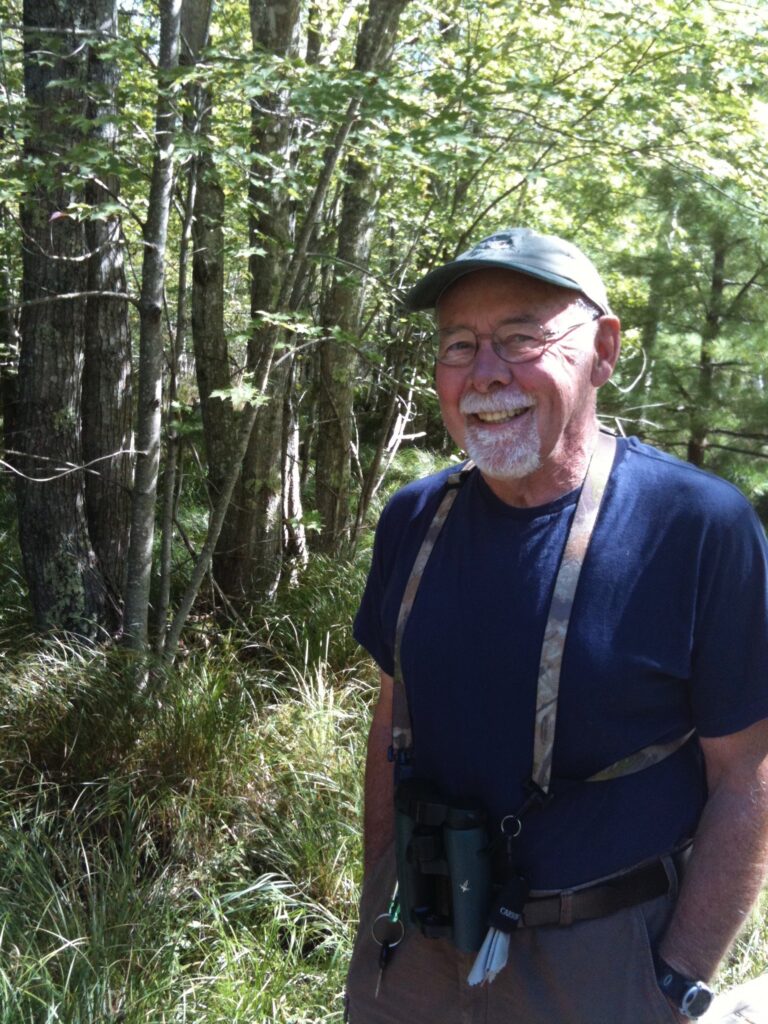 This performance by Duo Amie is dedicated to Richard (Dick) Regan, beloved father of cellist Julie Reimann, who passed away in 2019. The son of Irish immigrants and a lifelong educator and learner, he was a high school chemistry teacher for over 30 years. Dick had a generous heart, cherished nature, and loved music, a gift he shared with his daughter Julie. He loved many different varieties of music, inspiring the duo to create this Songfest spanning multiple musical genres.
---
February 11th, 2021
Sonya Ovrutsky Fensome
On Thursday, February 11th, Sonya Ovrutsky Fensome Performed program of Bartók and Lecuona.
M. Steinert and Sons' Artist-in-residence, and director of the Piano Academy since 2014, Sonya Ovrutsky Fensome is an internationally acclaimed concert pianist, known for her fresh, imaginative, and passionate interpretations. Her extraordinary artistry brings new life to a wide array of piano repertoire – from Baroque to the 21st Century.
In 2020, Sonya's journey has taken her to performing, recording, and teaching from her own piano room in the Boston suburbs, where she lives with her husband and son. 2020 has changed all our lives – and yet, the music goes on with musicians around the world finding new ways to share it. Sonya's new YouTube project "From My Piano Room" takes listeners
into her world of music. Behind each tune there's a story, and behind each composition there's a mind and soul of a person who created it, the people and events that inspired and influenced it, and the history and culture surrounding the piece. When you immerse yourself in the world behind the music, listening to music becomes a much richer experience, you form a deeper connection with what you're hearing.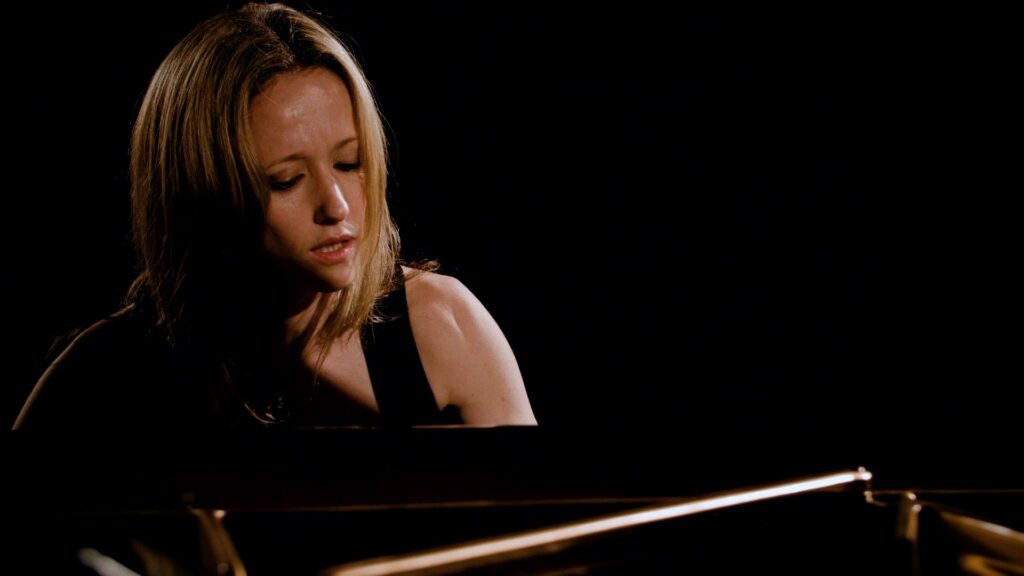 Sonya's first teachers were her mother and father, Alexandra and Ilya Ovrutsky, who met while studying at the Tchaikovsky Conservatory in Moscow. Learning music at the earliest age. Sonya first performed in public for her friends at preschool at age 5. As a child and early teenager, Sonya continued her study at the Moscow School for Gifted Children (Tchaikovsky Conservatory Pre-college). At age 15, she gained world recognition upon winning the International Piano Competition in Senigalia, Italy, and was consequently invited to study at the Juilliard School of Music as a full scholarship recipient. There she earned her Bachelor's and Master's Degrees in piano performance, studying with legendary professors Herbert Stessin for piano and Felix Galimir for chamber music.
Ms. Ovrutsky Fensome has performed in major venues in the United States, Europe, Russia, and South Africa – including Weill Carnegie Concert Hall, Lincoln Center in NY, the Kimmel Center in Philadelphia, Aspen Music Festival, Palace de Beaux Arts in Brussels and the Lucerne Music Festival. She performed as a soloist with the Aspen Festival Orchestra, Reno Philharmonic, and Neuchatel Festival Orchestra in Switzerland. She has performed in recitals with world renowned musicians including Sarah Chang and Vladimir Spivakov, and continuously collaborates with her brother Mikhail Ovrutsky. Earlier in her career she worked as a collaborative pianist in the master classes and private lessons of professors Zakhar Bron, Dorothy DeLay, Mauricio Fuks, Itzhak Perlman, Vadim Repin, and Pinchas Zukerman. Her numerous competition awards include the Aspen Music Festival Competition and Concert Artist Competition in New York. Her duo CD with Mikhail Ovrutsky "Turning Points" recorded for Berlin Classics® has earned outstanding reviews and was selected as "CD of the Week" by RBB Kulturradio. Sonya's YouTube channel and her project "From My Piano Room" is quickly growing and getting support and recognition.