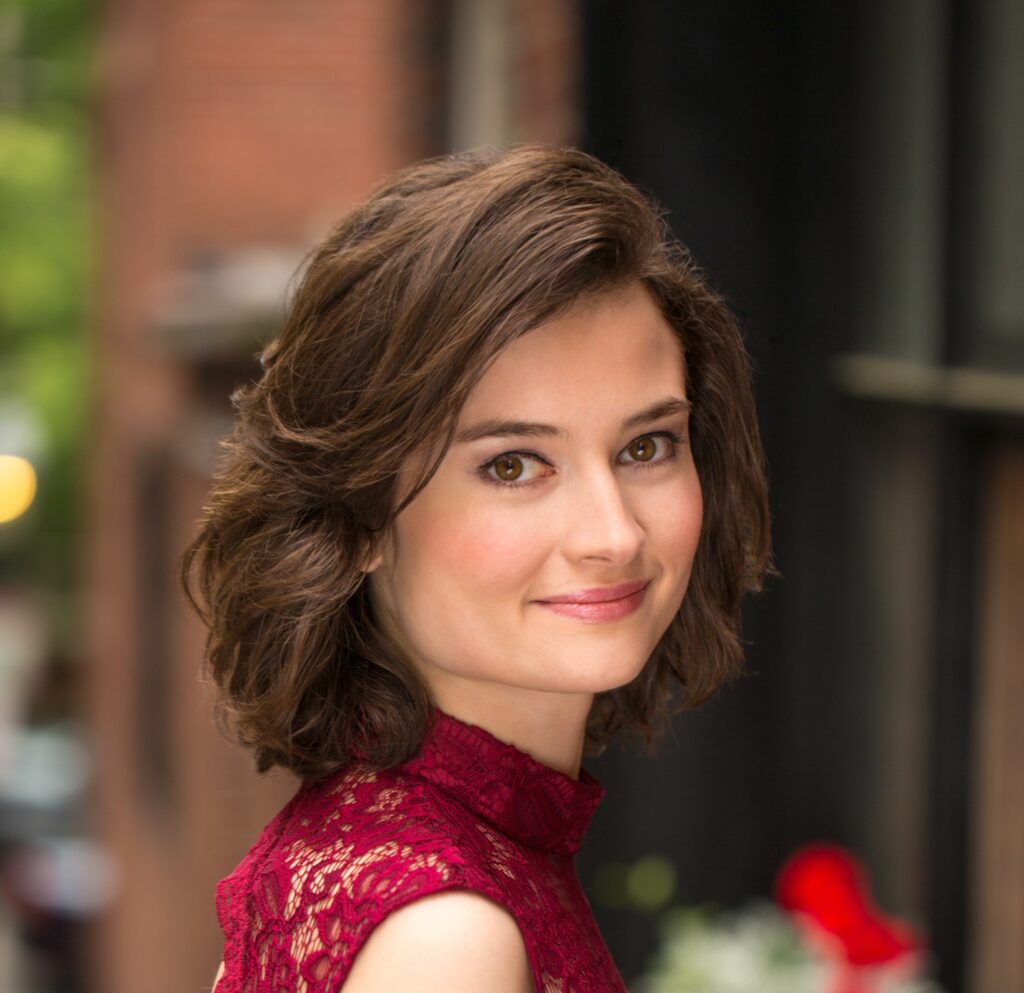 RASA VITKAUSKAITE FANEUF
Internationally acclaimed, multiple prize-winning Lithuanian pianist RASA VITKAUSKAITE FANEUF has been hailed for "artistry of poetic and observant sensitivity" (Gramophone) and dubbed as "a Beethoven interpreter of penetrating insight" (Fanfare). She is quickly establishing herself as one of the leading recording artists of her generation. Her latest CD including Mozart Concerto No. 20 in D Minor and Beethoven Concerto No. 3 in C Minor was praised as comparable to Rudolf Serkin and the New York Philharmonic. Rasa has performed in over 30 countries and was recently named the Steinway Artist. She released her debut solo CD Reflections on Ongaku Records in 2014, featuring works by Beethoven, Ravel, Guastavino and Liebermann. Fanfare highlighted the release on its cover, praising her "scintillating pianism." Her debut recording as soloist with orchestra performing Liszt/Weber Polonaise brillante recorded at the Hungarian National Radio was released as a digital single in 2016. She has also given a solo recital on the prestigious Dame Myra Hess Memorial Concert Series in the Chicago Cultural Center that was broadcast live on WFMT radio and hundreds of affiliated stations nationwide. Next season will highlight Rasa's recording of Mendelssohn Double Concerto with Tchaikovsky Gold Medal violinist Ilya Kaler.
Winner of the Grand Prix at the Mendelssohn Cup Piano Competition in Italy, Rasa has won top prizes at numerous prestigious international piano competitions including First Prizes at Les Rencontres Internationales des Jeunes Pianistes (Belgium), and the Rubinstein Piano Competition (Paris). Other awards include the Westmont Fellowship at the Montecito International Music Festival in Santa Barbara, California, and a Kathryn Wasserman Davis $10,000 grant supporting a tour of Israel.
Recent recital tours have taken Rasa to China, South Korea, Brazil, Argentina, Italy, Mexico, Spain, Belgium, Hungary, and across the United States. Her solo engagements include the Budapest Sinfonia, Franz Liszt Chamber Orchestra, Anima Musicae, Kaunas, Latvian and Kaliningrad Philharmonic orchestras, I Solisti di Perugia, and the Boston Conservatory Orchestra. She has appeared at festivals in Assisi (Italy), Madrid (Spain), Mexico City, Caracas (Venezuela), Taiyuan (China), Porto (Portugal), and Moscow (Russia).
An avid chamber musician, Rasa performs regularly with world-renowned clarinetist Jonathan Cohler, and has collaborated with violinists Ilya Kaler, James Buswell, Irina Muresanu, cellist Julia Bruskin, and clarinetist Franklin Cohen among many other world-renowned musicians. She is the long-serving, critically acclaimed pianist of the Boston Philharmonic Orchestra. In 2016, she co-founded Chamber Music Boston – a premier classical chamber music ensemble featuring exciting performances in intimate settings by world-class artists.
Rasa is the founder of the largest piano studio in Cambridge, MA, where she also teaches conservatory and college students. She frequently leads masterclasses worldwide including most recently at Ohio University, University of Akron, National University of Rosario in Argentina, Carlos Gomes State Institute in Brazil, and Longy School of Music of Bard College.
For more information, visit: http://rasapiano.com
_______________________________________________________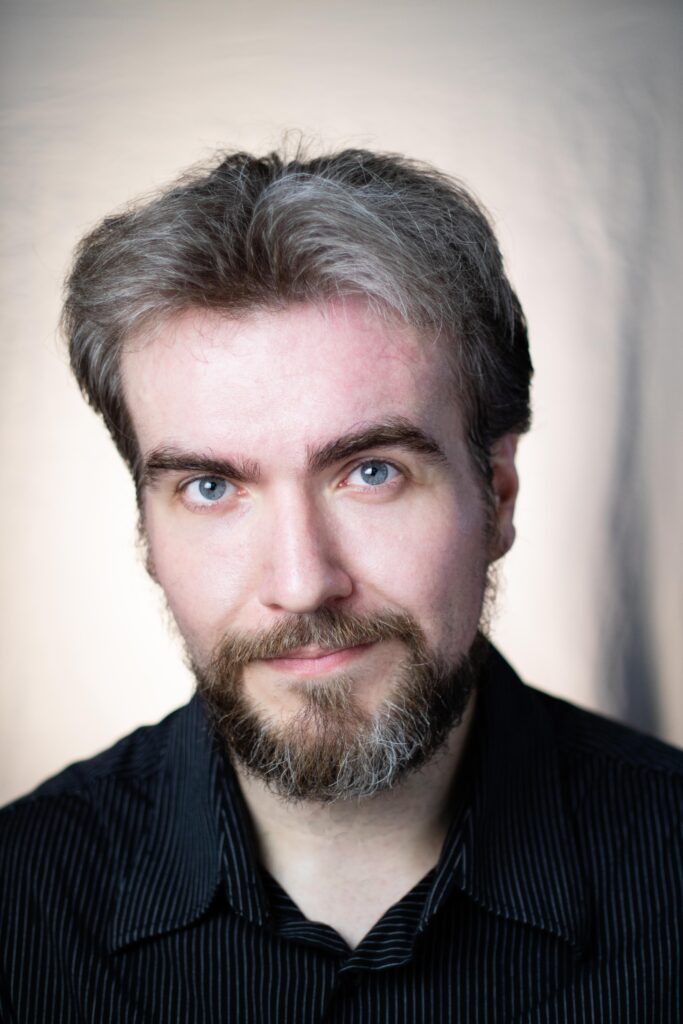 ALEKSANDR POLYAKOV
Aleksandr Polyakov, Ukranian-American pianist and conductor, is rapidly establishing an international reputation for his remarkable virtuosity, command of sonority and communicative powers. The winner of more than 20 international competitions, his notable prizes include 3rd prize at the 9th International Liszt Competition (Netherlands), 2nd prize at the 6th International Liszt Competition (Germany), 1st prize at the Steinway Society Competition in Boston, 3rd prize at the 7th International Competition in memory of V. Horowitz in Kyiv, and 5th prize at the World Piano Competition in
Cincinnati. His numerous concerto performances include the Netherlands Radio Philharmonic under Jaap van Zweden, the National Symphony Orchestra of Ukraine under Volodymyr Sirenko and Allin Vlasenko, and the Weimar Staatskapelle under Stefan Solyom. In the United States he gave 9 performances of the Tchaikovsky Piano Concerto No. 2 with the Boston Ballet Orchestra under Mischa Santora, and has multiple performances with the Brockton and Newton Symphonies with James Orent.
Polyakov has performed in major venues of the United States, Ukraine, the Netherlands, Germany, Norway, Estonia, Italy, Bulgaria, Romania, Czech Republic, Slovakia, Russia and Brazil. He enjoys giving lecture-recitals, and appears often on television and radio broadcasts. "Technical difficulties seem to disappear under his hands" (Boston Musical Intelligencer), and "he has the tremendous virtuosity of
Martha Argerich" (Nordbayerischer Kuriernotes).
In addition to his work as a pianist, Polyakov has an international conducting career. He has worked with 17 orchestras as a guest conductor, frequently leading opera productions and collaborating with vocalists. He recently conducted performances of Puccini's La Boheme and Bizet's Carmen in Romania. In Ukraine, he has performed both Liszt Concertos and Beethoven's Emperor while conducting from the keyboard. He has participated in conducting masterclasses with Ricardo Muti and Paavo Jarvi.
Polyakov has released two acclaimed compact discs, the Liszt Piano Concerto No. 1 with the Internationale Junge Orchesterakademie under the baton of Miguel Gomez-Martinez, and an all-Liszt solo disc including the B minor Sonata and other solo works and the Concerto No. 2 with the Netherlands Radio Philharmonic under Jaap von Zweden.

An active chamber musician, he has appeared at festivals including Peter de Grote (Netherlands), Bayreuther Osterfesivals (Germany), Piano Festival in Schloss Schilingsfurst (Germany), Chamber Music Festival Polvdiv (Bulgaria) , Summit Music Festival (US), the major festivals of Ukraine, IKIF (US),and the Serie Virtuoses de Musica (Brazil).

Polyakov is also a dedicated and sought-after pedagogue. He serves on the piano faculty of the Boston Conservatory at Berklee, and has taught at Music Fest Perugia and given master classes in the U.S., China and Europe. He often incorporates modern technologies in his teaching.
Aleksandr Polyakov was born in Kyiv, and studied piano performance and orchestral conducting at the Tchaikovsky National Music Academy of Ukraine, where his teachers were Boriys Arkhimovych and Tatiana Roschina (piano) and Allin Vlasenko (conducting). He also studied for six years with Michael Lewin at the Boston Conservatory at Berklee, earning the Artist Diploma.
___________________________________________________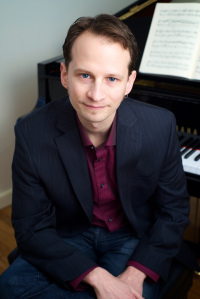 SIVAN ETEDGEE
Sivan Etedgee appears frequently as a recitalist, chamber musician, and lecturer, performing for audiences of all ages throughout the year. Committed to making classical music enjoyable for everyone, he establishes an easy rapport with his audiences, giving commentary on the music throughout his concerts. During the Covid pandemic, he has given many innovative virtual lectures and concerts, some of which have been produced for public access television.
Among Sivan's frequent performances have been concerts presented by Harvard University, the University of New Hampshire, the Brookline Library Music Association, Friends of the The Wellesley Public Library, Framingham Public Library, Music at Eden's Edge,"Music at the Meetinghouse," Brooklyn Public Library's Dweck Center and the Beverly Hills Presbytarian Church in Los Angeles, CA.
A dedicated and enthusiastic educator, Sivan teaches students of all ages at his home studio in Newton, MA. He has also taught at schools including the University of New Hampshire and UNH's Summer Youth Music School (SYMS), Berwick Academy (ME) and the Newton Music Academy (MA). He is an active member of the Massachusetts Music Teachers Association, and is President (2021-23) of the New England Piano Teachers' Association. Sivan has adjudicated competitions and festivals including the A. Ramon Rivera Competition, the MMTA State Competition, and the Milton Young Musicians Festival.
Sivan was educated at the University of New Hampshire, Boston University, and the Hartt School of Music, where his teachers have included Christopher Kies, Anthony di Bonaventura, and Luiz de Moura Castro.
____________________________________________________