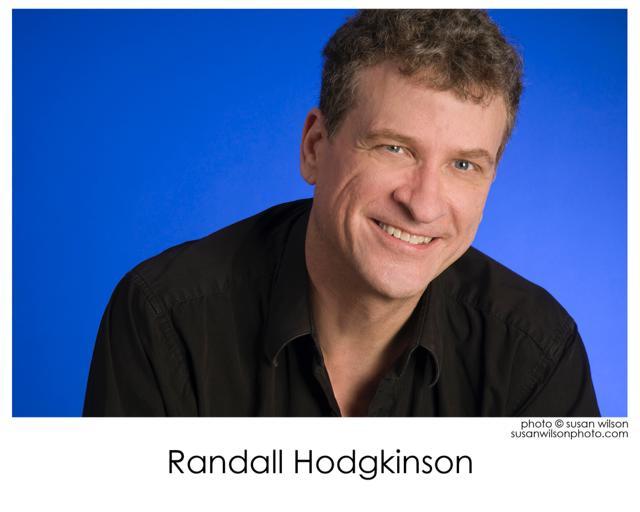 Randall Hodgkinson achieved recognition as a winner of the International American Music Competition for pianists sponsored by Carnegie Hall and the Rockefeller Foundation. He has appeared frequently as soloist and chamber music artist in festivals throughout the United States, and as a featured soloist with major orchestras including those of Philadelphia, Atlanta, Buffalo, the American Symphony, the Orchestra of Illinois and abroad in Italy, Japan and Iceland. His solo debut with the Boston Symphony Orchestra was presented in Boston, Philadelphia and in New York at Carnegie Hall.
Mr. Hodgkinson studied at The Curtis Institute and the New England Conservatory. While a member of Boston Musica Viva, he performed throughout the U.S. and Europe, and his recordings on several labels have brought notable acclaim. His solo CD "Petrouschka and Other Prophesies" received a double five-star rating from the BBC magazine. Other recordings include a live performance of the world premiere of the Gardner Read Piano Concerto with the Eastman Philharmonic Orchestra, and the Morton Gould Concerto with the Albany Symphony. His CD of solo piano music on the Ongaku label has received critical praise. Mr. Hodgkinson also performs the Piano concerto of Bernard Hoffer in a recently released CD with the National Orchestra of Ireland.
Mr. Hodgkinson also performs four-hand and two-piano literature in duo recitals with his wife, Leslie Amper and is a member of the Gramercy Trio and the Worcester Chamber Music Society. Recent performances with the Gramercy Trio have featured premiers of the Gunther Schuller Trio, commissioned by the trio. He is a member of the piano faculty of the New England Conservatory and Wellesley College. Mr. Hodgkinson is currently studying to become a certified Feldenkrais® practitioner.
---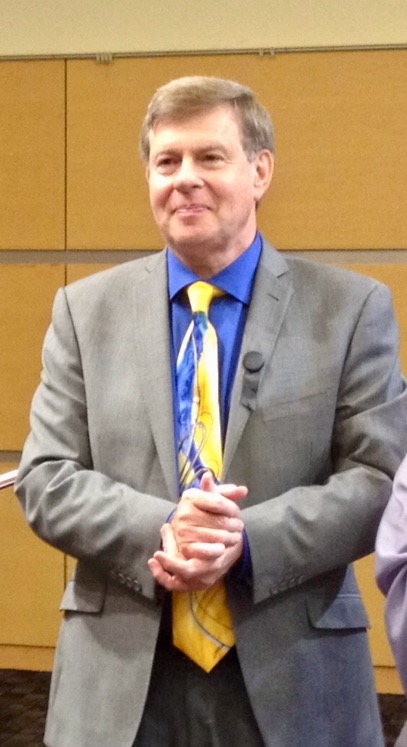 MICHAEL KRAMER
Michael Kramer, pianist, has always been in great demand as a performer. He has concertized extensively throughout the United States and Europe. Early on in his career, Mr. Kramer was selected as a music ambassador by the United States State Department to present concerts throughout Europe. He has been a piano recitalist and soloist with many orchestras in the United States and Europe. He performed numerous concerts in England, France, the Netherlands, Slovakia, and Germany. While on tour, he was commissioned for a series of performances and recordings with the Slovak Radio Symphony Orchestra of Bratislava.
While at Boston University, Mr. Kramer was invited by the internationally acclaimed pianist Anthony di Bonaventura to present a centennial concert commemorating the birth of Zoltán Kodály in Boston. In gratitude, Mr. Kramer received a special prize from the family of Zoltán Kodály for his interpretation of the composer's works. Later, Mr. Kramer was invited to present a concert in honor of the 150th anniversary of Béla Bartόk's birth.
As a guest artist and piano faculty member for ten years at the Boston University Tanglewood Institute in Lenox, Massachusetts, Mr. Kramer had frequent solo and chamber music performances with Boston Symphony Orchestra members as well as numerous appearances with the Boston Symphony Orchestra. His many credits include performances and world premieres of piano solo and chamber works, and concertos of many contemporary composers, including Luciano Berio, Bernard Rands, William Thomas McKinley, and Ellen Taaffe Zwilich, to name a few. At the age of 24, he made his Carnegie Hall debut in New York, following which the New York Times said "The confidence with which he handled such a proving ground as Schumann's Symphonic Etudes put him in the virtuoso class… marvelously lucid playing."
A prize winner in many competitions, including the prestigious Ann and Aaron Richmond piano competition, Mr. Kramer's many accomplishments led to an invitation by world-renowned impresario Walter Pierce to present a series of concerts. As a chamber musician, he was a member of the Boston-based Equinox Ensemble. For his extensive concert appearances throughout the United States, he has received numerous awards and tributes, including the Keys to the City of Fort Lauderdale and the Degree of Chevalier, the highest honor offered by the Order of DeMolay International.
Professor Kramer has held many faculty positions, including Boston University, University of Massachusetts, Northern Essex Community College, and Bentley University. Mr. Kramer was offered a teaching position and invited to present a series of master classes at the Yamaha Piano School in Singapore. He has collaborated with such pianists as Anthony di Bonaventura, Ursula Oppens, Susan Starr, and Evelyn Crochet. Recently he has been guest artist at the NECC Summer Music Festival.
Mr. Kramer completed his Masters and Doctoral work in piano performance at Boston University, where he studied with the distinguished pianist Anthony di Bonaventura. He also holds Bachelors and Masters degrees in Mathematics.
---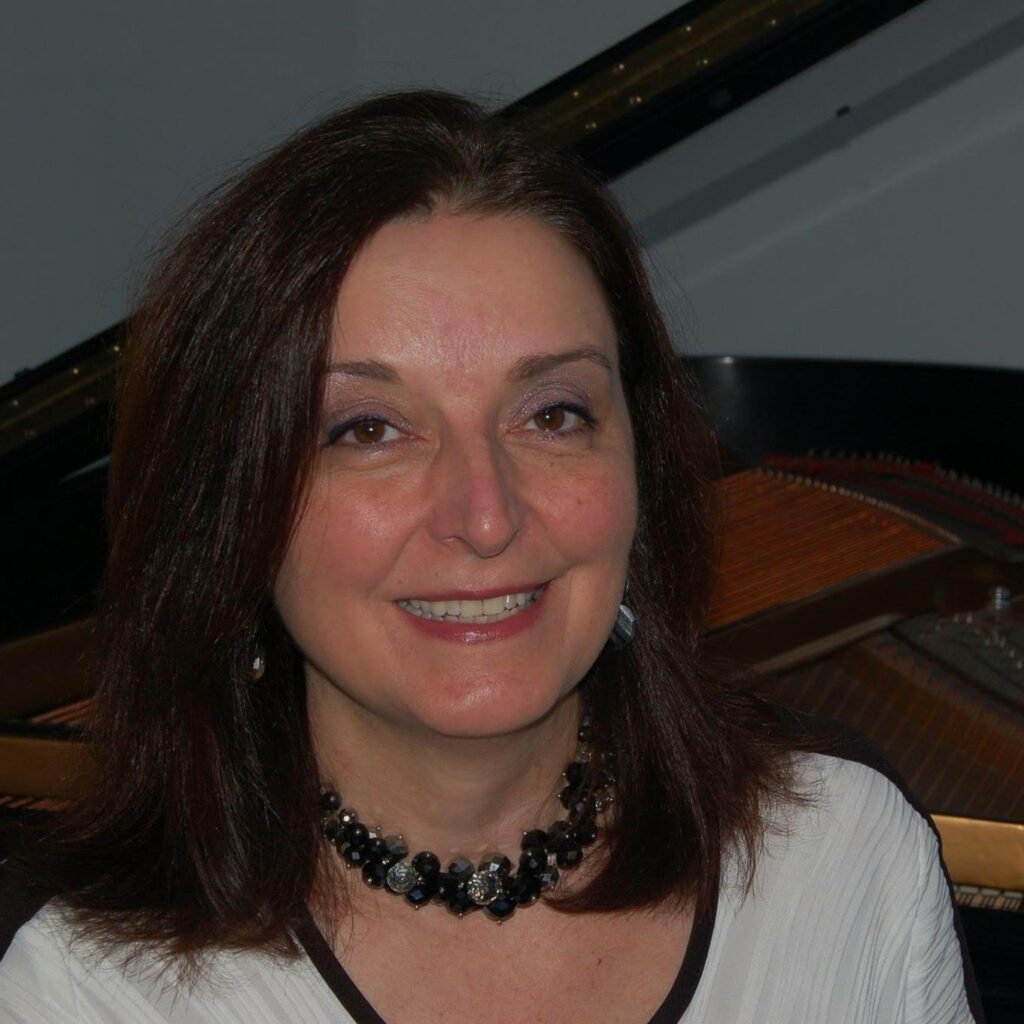 LYDIA REED-GUERTIN
Lydia Reed-Guertin received her Bachelor's and Master's Degrees in Piano Performance from Boston University, where she studied with world renowned pianist and teacher, Anthony di Bonaventura. Imparted with lifelong artistic and technical direction, Lydia blended her passion for performing and teaching by serving on the faculties of Pine Manor College and the Concord Community Music School in New Hampshire and exclusively since 2001, maintaining a private studio in Lexington MA preparing students for recitals, auditions and competitions. Lydia has performed extensively in the area along with her sister, Elizabeth Reed, and as a duo-piano team they have recorded for the Alfred Label.
In addition to teaching and performing, Lydia is an Honorary Member and Past President of the New England Piano Teachers' Association and Past Vice President of Membership in the Massachusetts Music Teachers Association. Under Lydia's leadership, NEPTA flourished as a nonprofit professional organization, dedicated to the highest standards of music education, offering members and their students opportunities for growth, stimulation, and a community of friendship and support. Through Lydia's initiative, the organization adopted the Susan B. Demb Teacher Enrichment Fund, available for members to further their professional development by enrolling in a continuing education course, workshop, seminar or conference in piano pedagogy. Lydia continues to lead NEPTA in different capacities as chair of this fund, and as an active participant in several committees.
As an adjudicator, Lydia has served on panels in various competitions and evaluations throughout New England and Canada, and currently is a member of the College of Examiners and a certified teacher for the Royal Conservatory of Music. In her role as an examiner, Lydia has had the privilege of listening to students from all over the world supporting their musical journeys in the Certificate Program. She firmly believes that "in our lives, musical connections within a teaching community are the key to enrichment and growth."